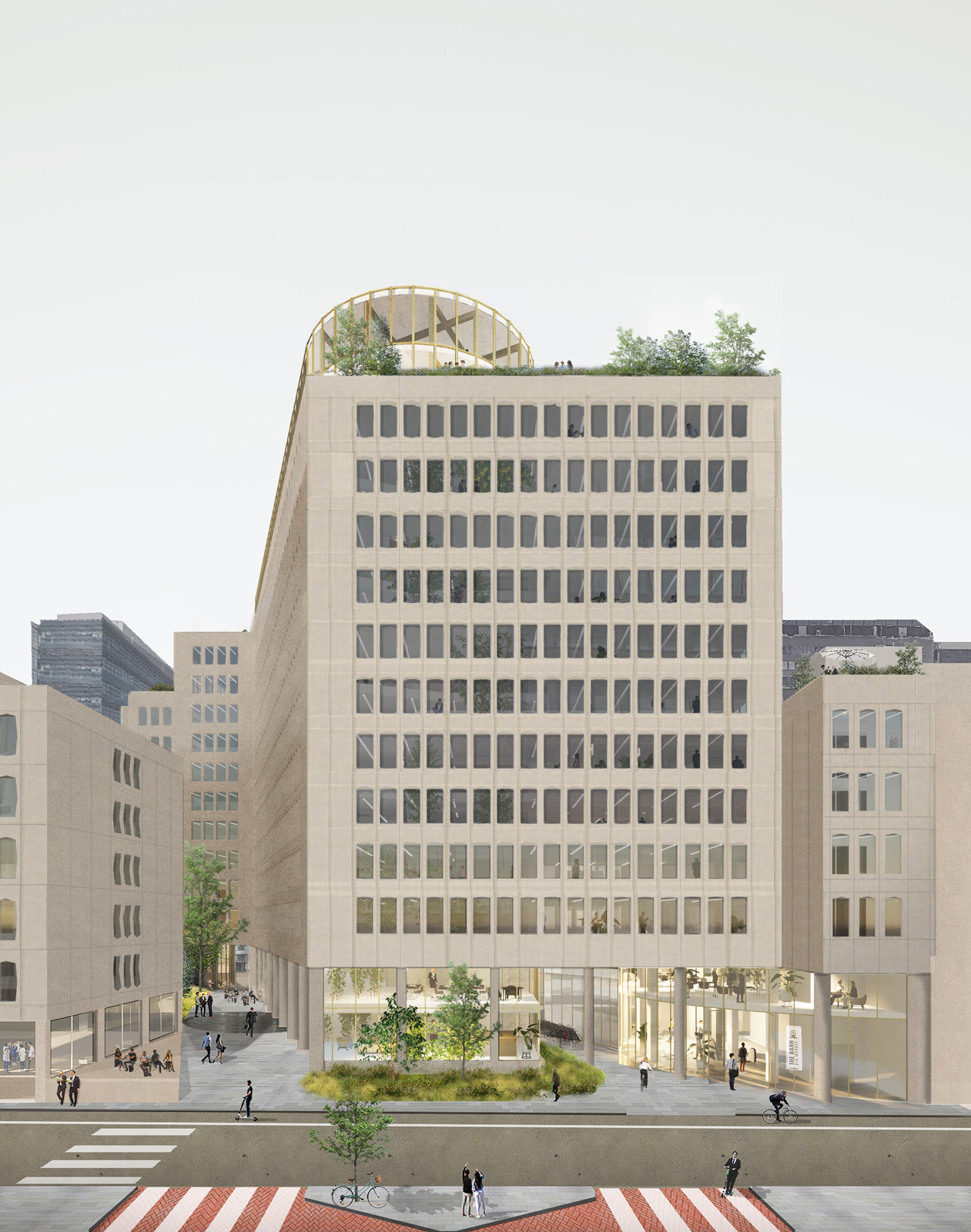 AARLEN TRIER

Transformation of an office building in the European District of Brussels

Year ︎︎︎ 2021
Phase ︎︎︎ Competition - 2nd place
Surface ︎︎︎ 25.000 m²
Budget ︎︎︎ 25.000.000 €
____________________________________


ATlier is our competition proposal for the renovation of an iconic seventies office building located in the European quarter in Brussels. It results from a collaborative research and intensive design process on a historical, urban, architectural, and technical level. The proposal reinforces the iconic value of the building and the implications of the 21st-century contemporary office. These were achieved through a number of specific interventions, which considered the silhouette, ground floor activation, plan, and sections of the building.

The existing building is part of a remarkable urban ensemble, which breaks the morphology of the block connecting Arlenstraat and Trierstraat. Through an analysis of historic materials, the project's fascinating genesis was unveiled. ATlier intends to breathe new life into the project's original intentions and reactivate its urban potential. This was achieved by implementing a shifting and sloped promenade that connects the adjacent streets and creates an inviting and continuous public space within the site that is activated by public and commercial programs. As a result, the promenade creates a physical connection between the adjacent streets and underground programs while also establishing a visual relationship between the main office volume and the complex public realm by emphasising the previously hidden podium.

The typical office plan is optimized through the rationalization of the existing vertical cores. This decision has many advantages including optimising usable area and creating larger continuous office floors with a clearer circulation. By removing the 'parasitic' stair cores, which were not part of the original design, the previously closed side facades are activated and the silhouette of the building is simplified. A crown tops this powerful silhouette with a decidedly new and light architecture, which contrasts with the base and becomes a symbol in the city skyline.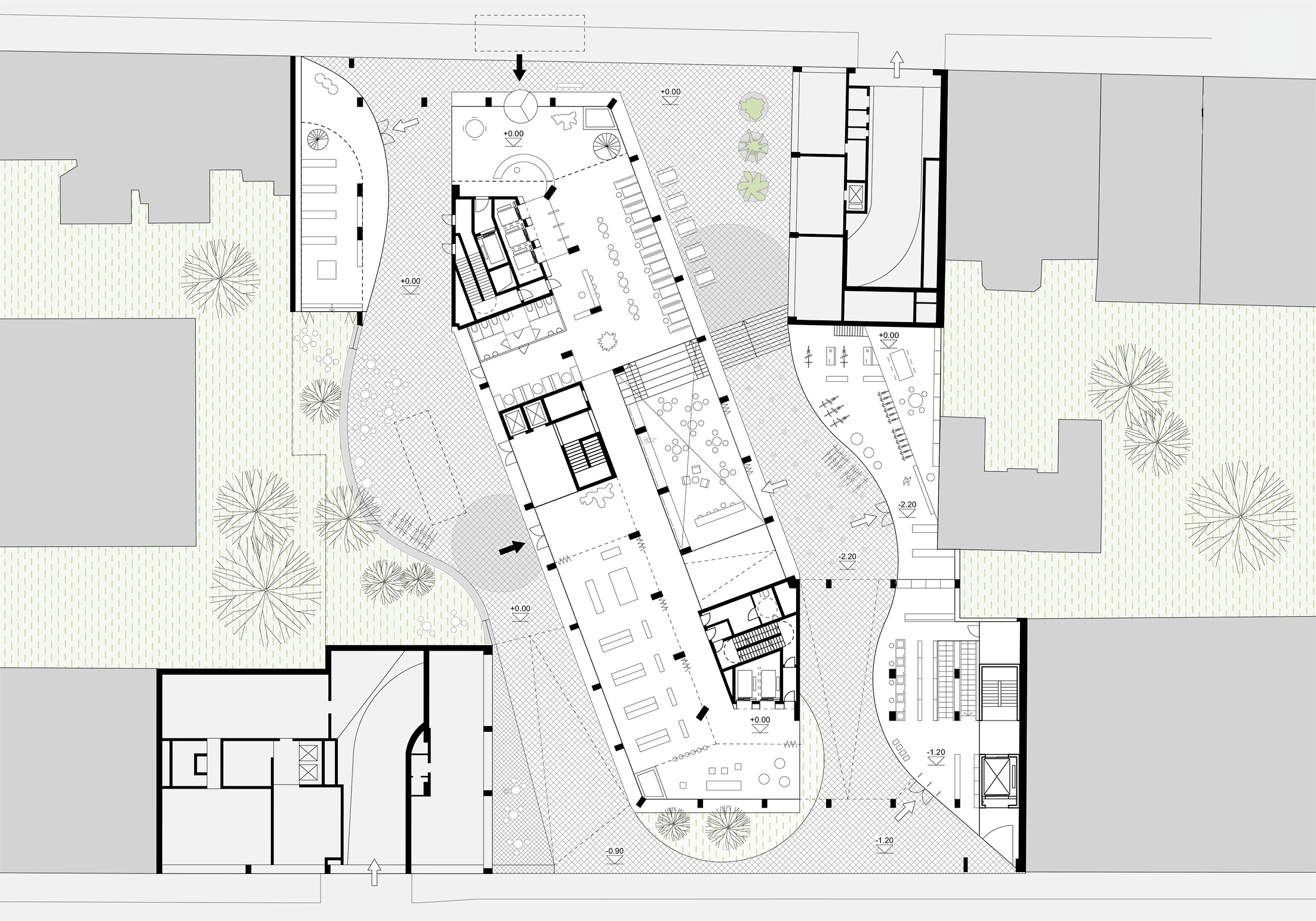 The office levels were adapted to contemporary expectations both in terms of technicalities and general office environment. Internal and external vertical relationships are designed and placed at strategic positions to break the logic of the office levels while connecting and bringing light into the workspace. At the same time, within the building's existing structural logic, a state-of-the-art technical system is developed, which is integrated seamlessly through a flexible architecture. Moreover, an internal facade system ​(box-in-a-box principle) is added to maintain the characteristics of the existing structure while offering the possibility of creating loggias and winter gardens behind the load-bearing concrete facade. Moreover, all horizontal roofs are designed as green terrace gardens that have a direct relationship to the interior space on various levels. ATlier seeks a balance between the generic and the specific, where all the interventions are systematic and aim to create a flexible layout for a contemporary and future office environment with an invigorated green image and an iconic silhouette.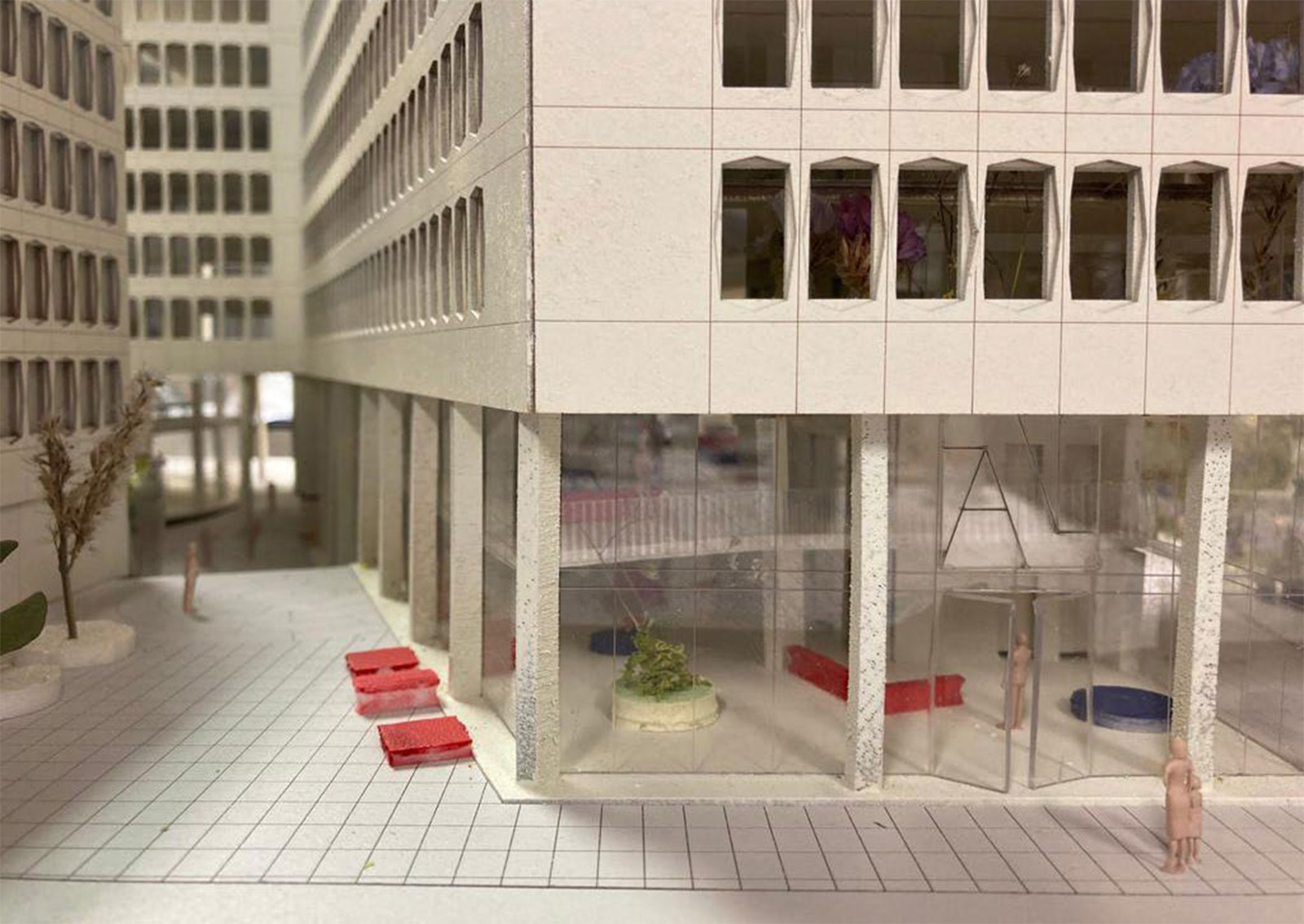 Team ︎︎︎ ALTSTADT icw NWLND, Sven Sterken, Boydens, B+G, SuReal