BLINK

Renovation and furnishing of a physiotherapy practice in Leuven

Year ︎︎︎ 2016 - 2017
Surface ︎︎︎ 280m²
Status ︎︎︎ Completed

____________________________________

This former Italian restaurant had previously been a Electronics shops. Behind the false walls and ceilings a rational, industrial structure was hidden so that the ideal plan could be developed in an open space. The industrial trusses have been made visible, so that the free height is maximum and the trusses are now part of the experience of the space. The existing entrance was moved to the other side of the facade so that there was an unobstructed view from the front door to the end of the plot. Around this axis, the five cabinets, the reception, the sanitary facilities, the waiting room and the dining room are organised, to end in the rehearsal room. In the middle, a large, round dome provides light in this otherwise dark zone. The facade will be finished in white and green glass. Only the white glass is translucent. Green is the house colour of the practice.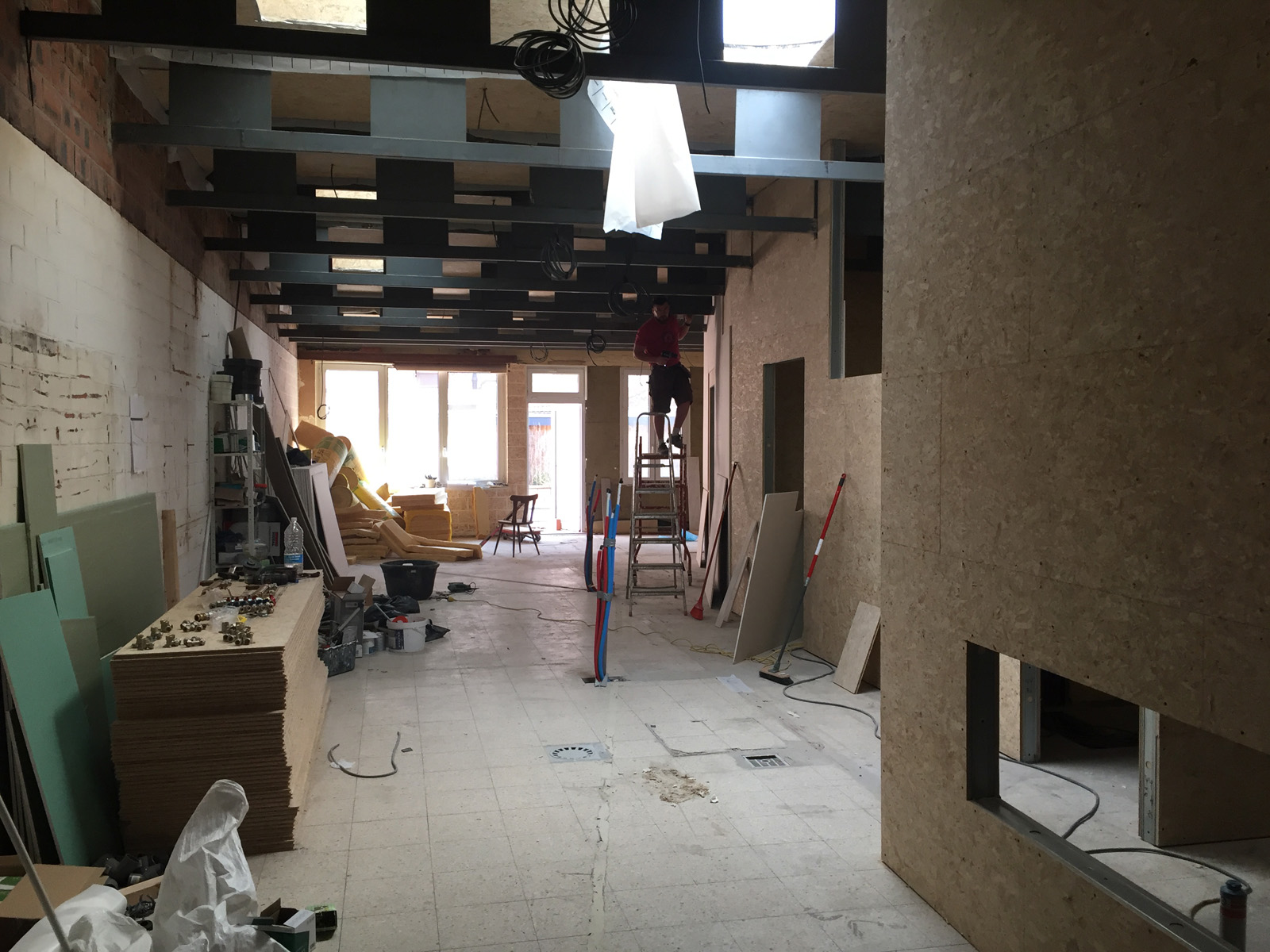 Team — Interior architect: Grijs Interieur, Stability ORCA architecten & ingenieurs, HVAC Atelier-T.
Client — Groepspraktijk Blink