CULTUURKERK

Renovation and reconversion of the Sint Martinuskerk in Burcht

Year ︎︎︎ 2021
Phase ︎︎︎ Competition
Budget ︎︎︎ 3.400.000 €
____________________________________

Our proposal for the OO40.04 aims to make the Sint Martinuskerk in Burcht a place of connection and encounter again, without forgetting its religious history. This new role is achieved by providing the different spaces of the church with various conditions (acoustics, climatic, openness...) in order to be able to host a wide range of events, from daily music rehearsals to week-long exhibitions. The reconversion of the church is also an opportunity to commemorate its relationship with the immediate and distant surroundings. Through precise interventions, such as extending bays, the Sint Martinus church now becomes a connecting element between the town square and the Scheldt river. Its landmark position along said river is also enhanced.

The main components of the programme are the multipurpose hall and the café/library area. The multifunctional hall must be usable for a wide range of activities all year round. From a spatial and sustainability point of view, we therefore chose to create two halls that function complementarily. The church itself will become a multipurpose hall where we will retain the original atmosphere and spatial grandeur and complexity. By opening the windows of the nave and the transept, this space communicates with the square and the park. In addition, an enclosed space for 150-180 people will be provided under the roof of the nave. Due to its compact volume and good insulation, this hall can be heated in an efficient and sustainable way.

The main entrance through the tower remains and is transformed into a vertical walk with a panoramic lift and a 360° viewpoint at the top. The walk offers varied views of the interior of the church and the outside environment. Connected to the tower, a café is created on the ground floor and, on the first floor, a smaller volume for the library that opens onto a terrace. This "literary café" is conceived as an insulated volume in the church, so that even on the coldest winter days optimal comfort is possible. The vertical organisation of the various programme components activates the spatial experience of the church, an experience that is normally not perceptible to the public.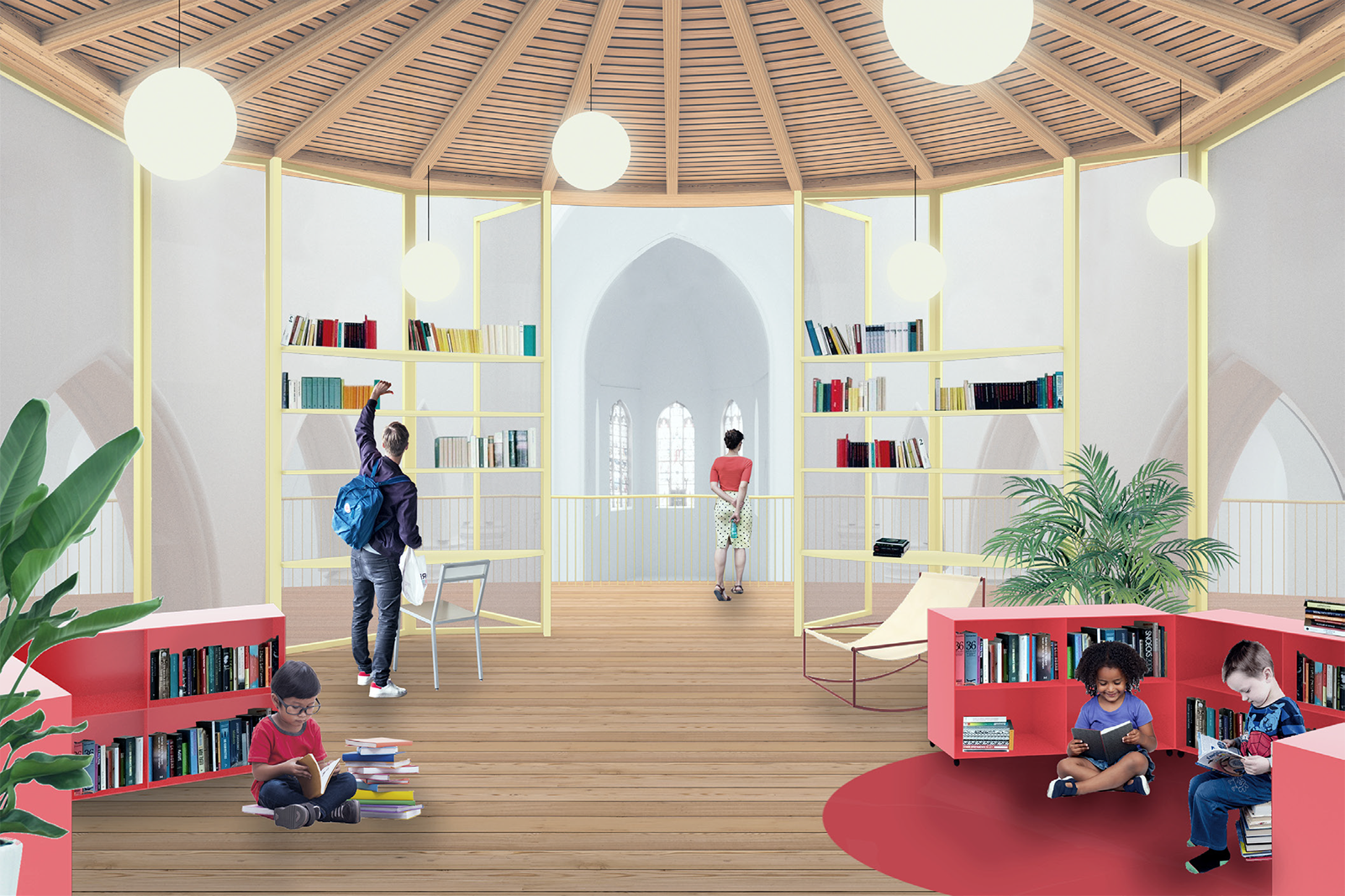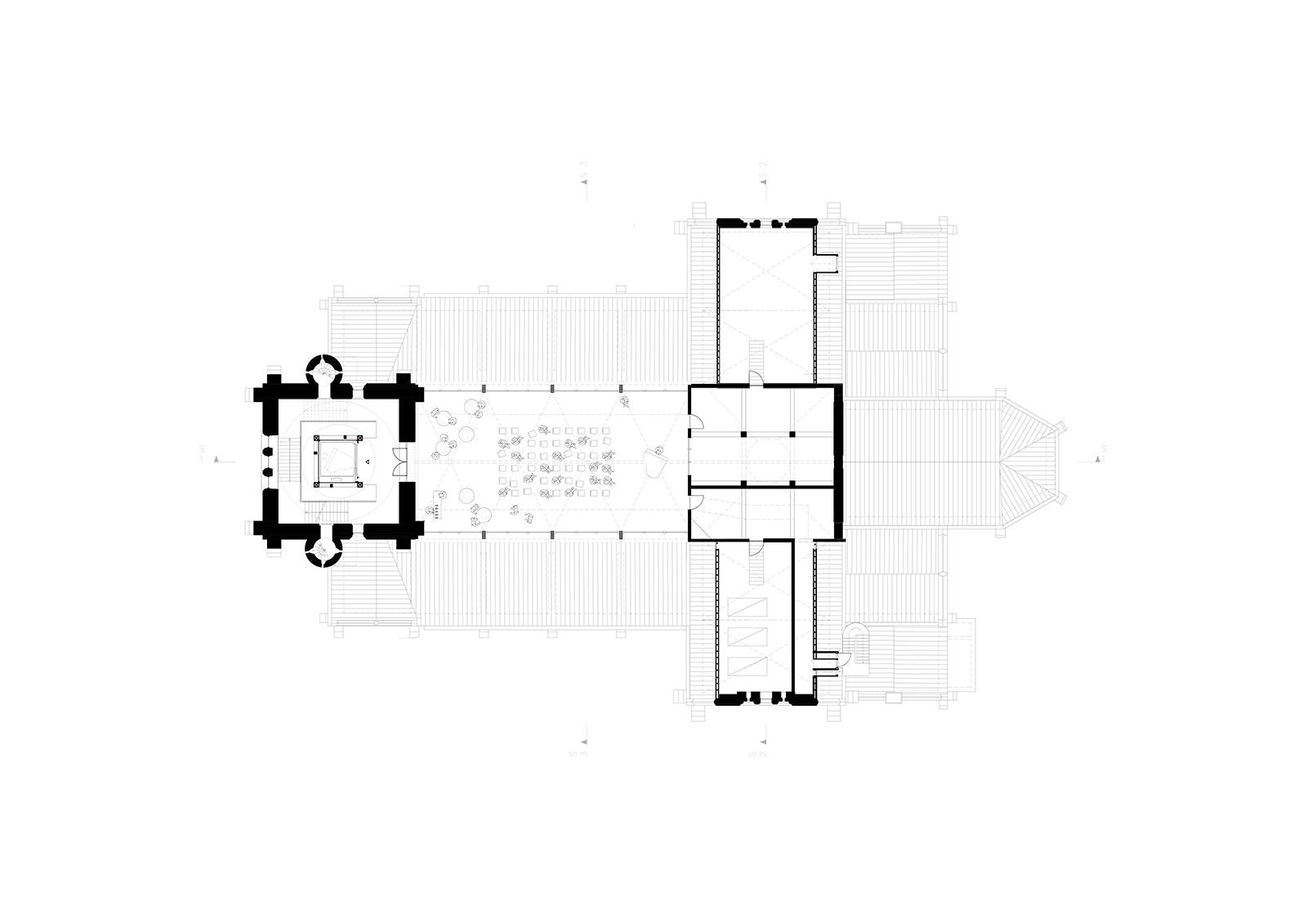 Team ︎︎︎ ALTSTADT icw Gijs Van Vaerenbergh, Bollinger + Grohmann, Daidalos Peutz, RCR Studiebureau, Bureau Bas Smets