DESIGNMUSEUM


Competition for the new wing of the Design Museum in Ghent


Year ︎︎︎ 2018
Status ︎︎︎ Competition - 2nd prize
Surface ︎︎︎ € 2,200 m²
Budget ︎︎︎ 5,700,000 €

____________________________________


The reading of history provides inspiration for the design. The typology of the city palace with its monumental decors and routing on the one hand, and the logistic circuits on the other, are still present and can be used in an authentic experience of the museum. In each case, the design and restoration interventions intervene meticulously at strategic hinge points.

The inner courtyard is a crucial space in the museum complex. This space has great potential in the identity and organisation of the museum. Traditionally, the various sections of the programme have been linked here behind the uniform architecture of the façades to form a harmonious whole.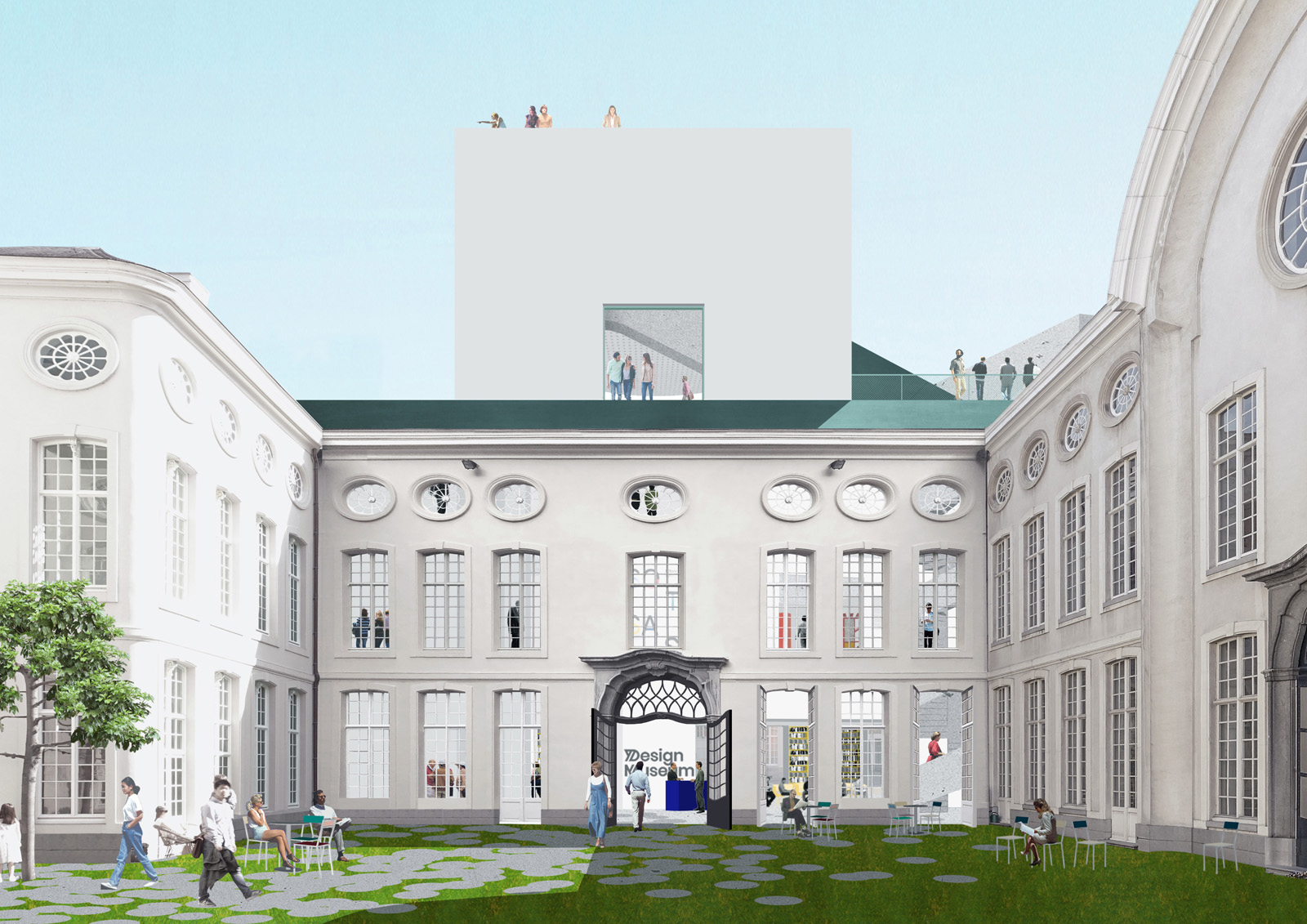 Team ︎︎︎ ALTSTADT i.c.w. OFFICE Kersten Geers David Van Severen, Richard Venlet, De Facqz Architecten, Muller Van Severen, Maniera, Bollinger + Grohmann, HP Engineers, Bureau Bouwtechniek.
Client ︎︎︎ Designmuseum Gent