HET SCHIP

Restoration of a protected 18th century house in Hoegaarden

Year ︎︎︎ 2014-2019
Status ︎︎︎ Delivered
Budget ︎︎︎ 585,000 €
Surface ︎︎︎ 490 m2

____________________________________


Over the course of history, 'Het Schip' has had a variety of functions, from archers' guild to farm, inn and shop. The building was transformed countless times, often with recycled materials. The last occupant made time stand still since the 50ties in this organic artefact that the house had become.

The starting point in the restoration was that every phase is valuable. The principle of 'preservation of matter' is central. In order to be able to preserve the under-dimensioned elements such as the beams and trusses, creative ways are always sought, for example by adding connections to create triangles to reinforce them.

The programme consists of a dwelling, meeting room and guest house which, together with the oven, will be made available to the community. The houses function autonomously but are connected on the ground floor. The garden is common. The existing plan effortlessly incorporates the new programme.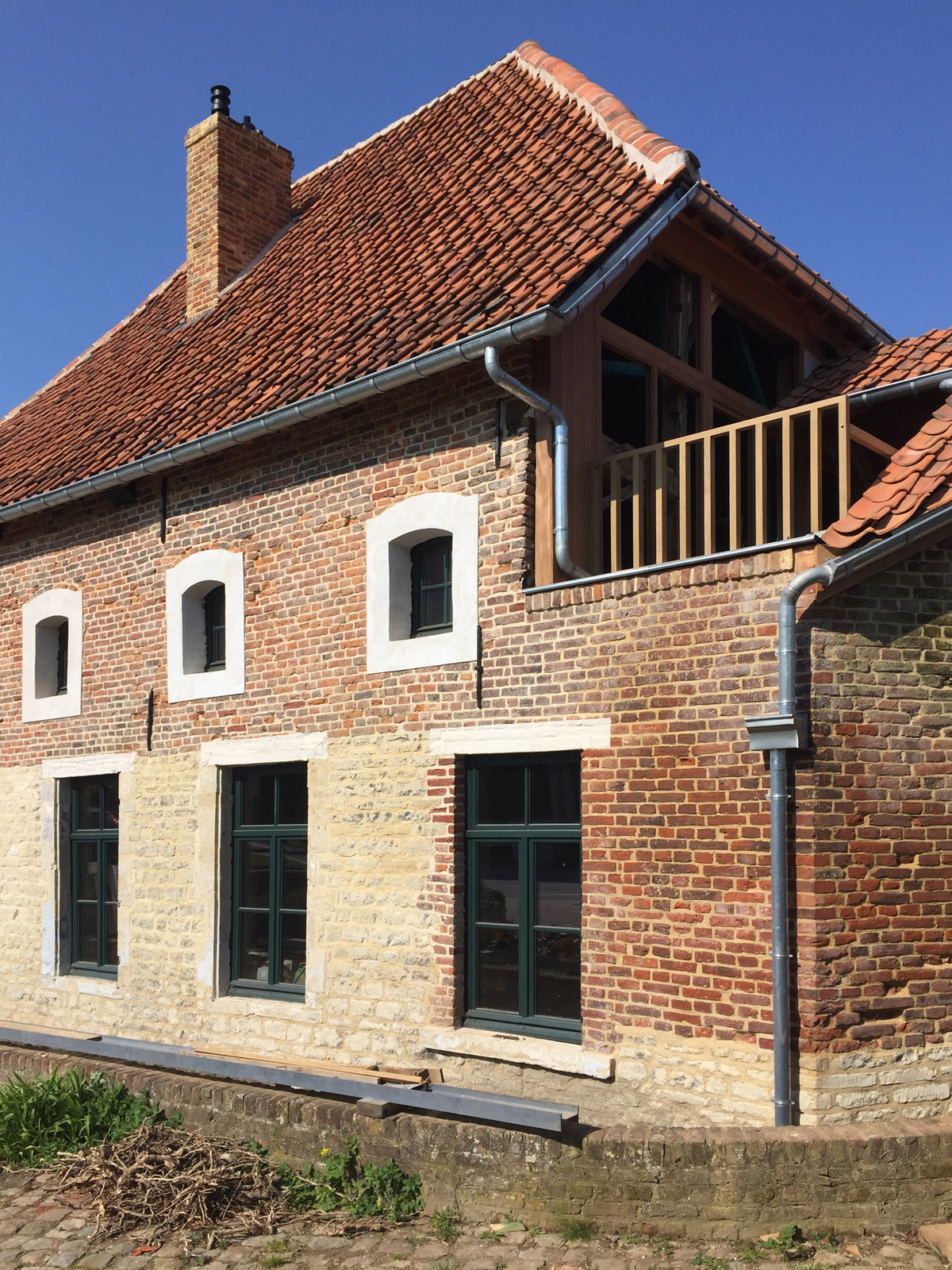 Team ︎︎︎ Stability BAS, Historic study: Annelies Wouters & Lode De Clercq Aannemer Memibo & Hoecksteen
Orthophotos ︎︎︎ RealVisuals