INITIATIEFPLEIN - LA CITE MODERNE

Competition proposal for the renovation of the 'Cité Moderne' model district


Year ︎︎︎ 2019
Status ︎︎︎ Competition - 2nd prize
Budget ︎︎︎ 3,333,330 €

____________________________________


Victor Bourgeois had a great influence on thinking about architecture as a theorist, writer, professor. With the model district he introduced the ideas of the modernists with a concrete realisation in Belgium. At the same time he put Belgian modernism on the international map in this way. Today, this project is a Unesco world heritage site.

Our initial ambition is to restore the architectural appearance of the buildings on the Square Initiative, as Victor Bourgeois conceived it, to their original state in terms of facade layout, materials, proportions and colours. In the plan structure, we intervene in a freer way, starting from the spatial logic, principles and plan organisation already in place to adapt the houses to contemporary needs. Restoration is also about preparing our heritage for the future. That is why we want to greatly improve the comfort and level of insulation in the homes and introduce modern sustainable techniques in an integrated way and with high quality technical details.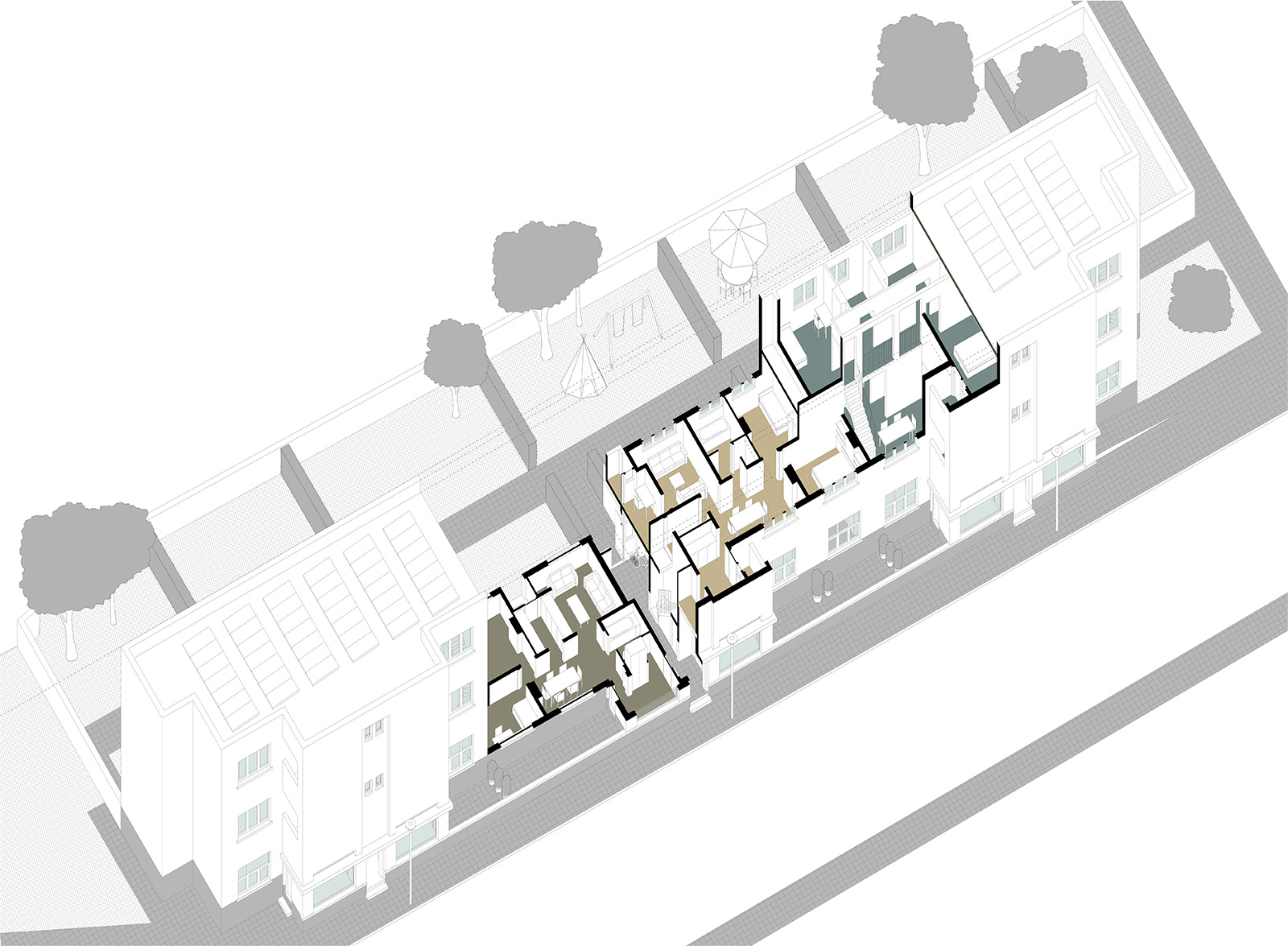 Team ︎︎︎ ALTSTADT i.c.w. Bogdan & Van Broeck, Peritas, Alive Architecture, Daidalos-Peutz
Client ︎︎︎ Comensia + SLRB