VIOOLATELIER

Furnishing a violin studio in a modernist house

Year ︎︎︎ 2017-2019
Status ︎︎︎ Delivered
Surface ︎︎︎ 40 m²
Budget ︎︎︎ 100,000 €

____________________________________


This modernist house was originally built at the highest point of the hill in a park environment. The house was built by a doctor as a second residence for parties. For the plan the doctor was inspired by the Villa Savoy of Le Corbusier, but in a more modest version and without architect.

The current builder is a violin builder. The assignment is to add a violin building workshop between the pilotis under the house. The studio will be built in wood frame construction and clad in black lacquered aluminium. On the inside, the walls will be covered with white stained birch plywood. The former laundry area becomes the sales area for the violins. Both rooms have the same black painted plank floor and will both have a circular fluorescent lamp linking the two rooms together. Through the inner window you can see on one side the violins for sale and on the other side the violins in production.

The landscaping will also be tackled. The underside of the house is insulated and covered with black stained plywood panels. The zone under and around the house will be constructed with yellow bricks in herringbone motif. Black bricks will be used for the steps. Black and white is the theme of the house.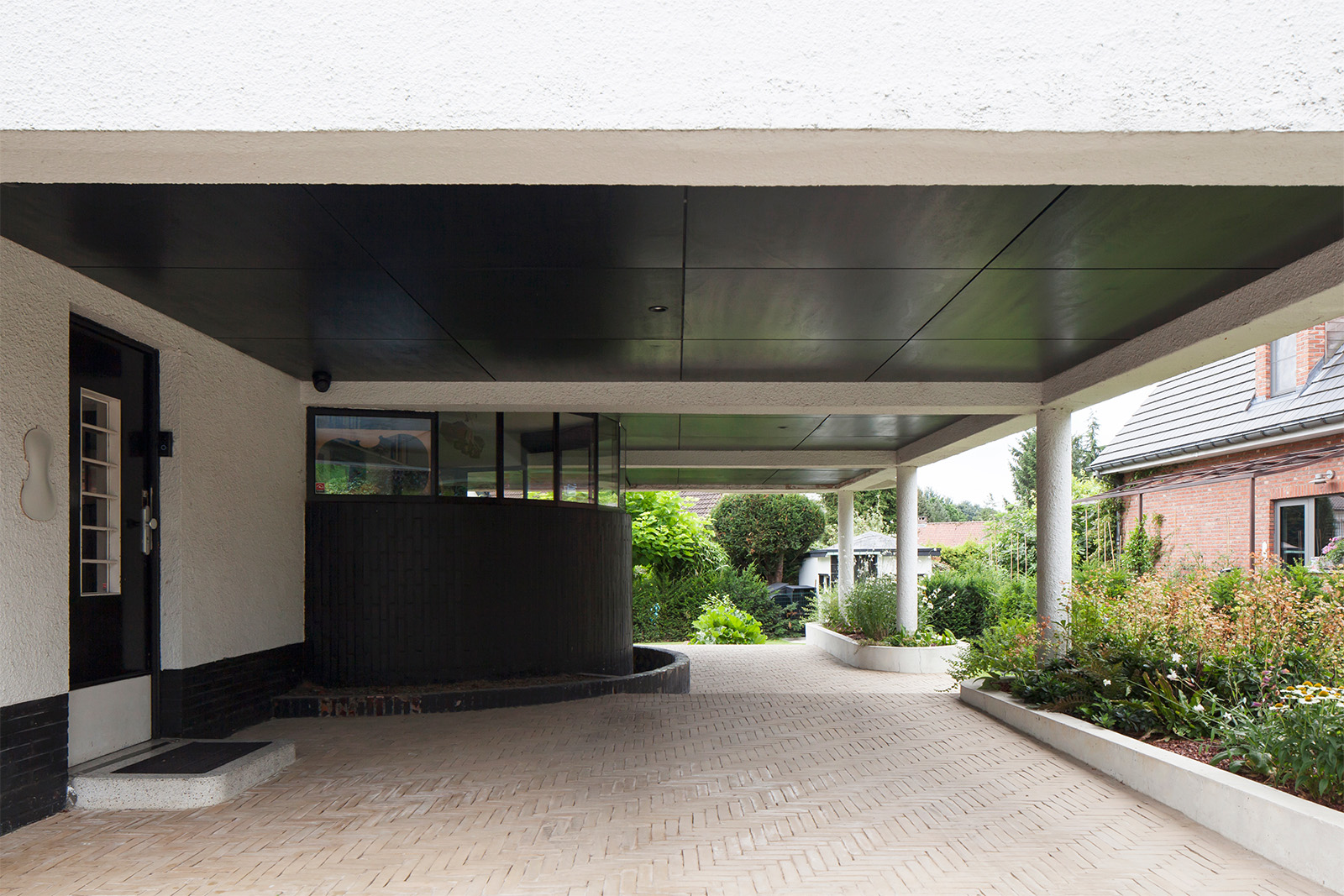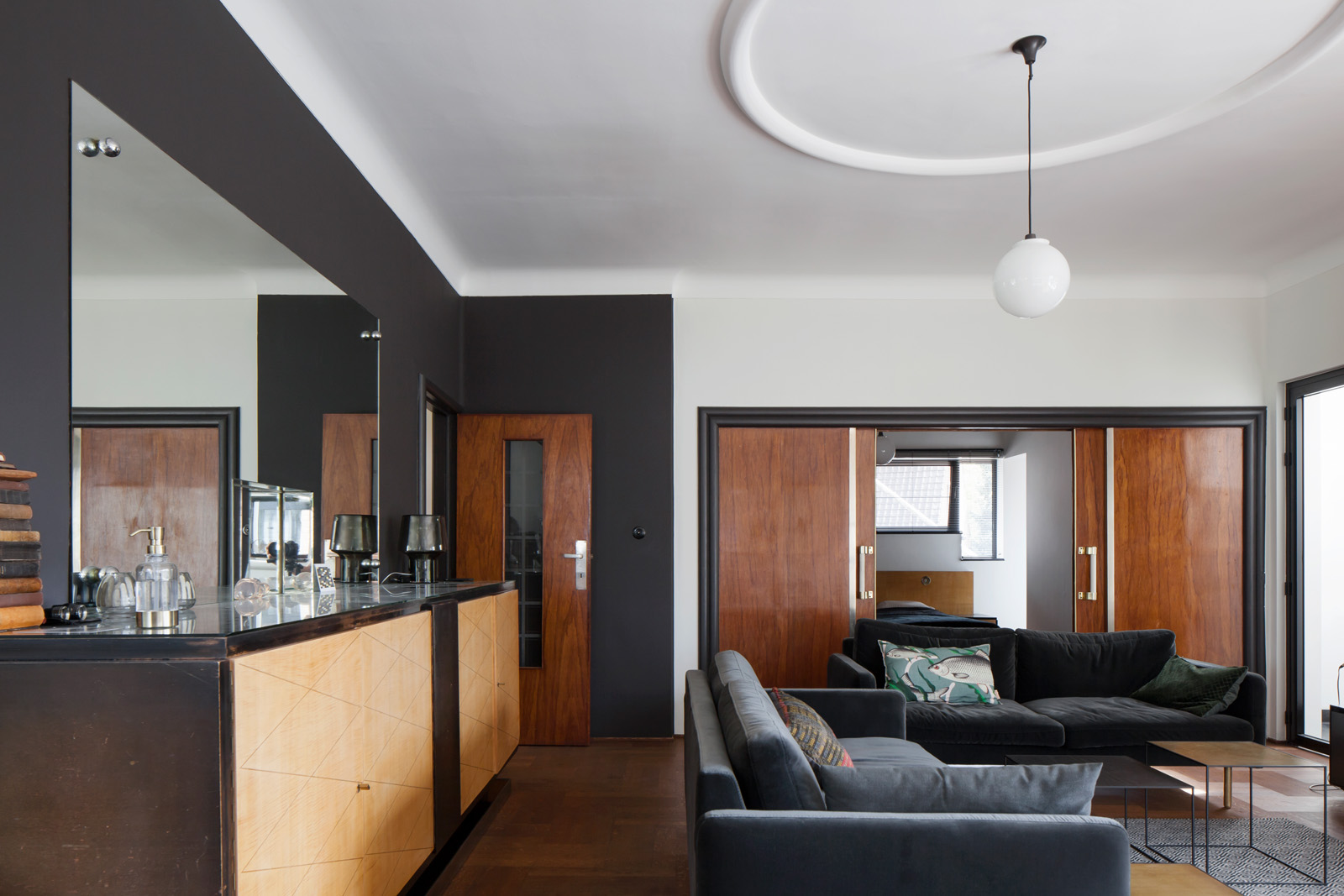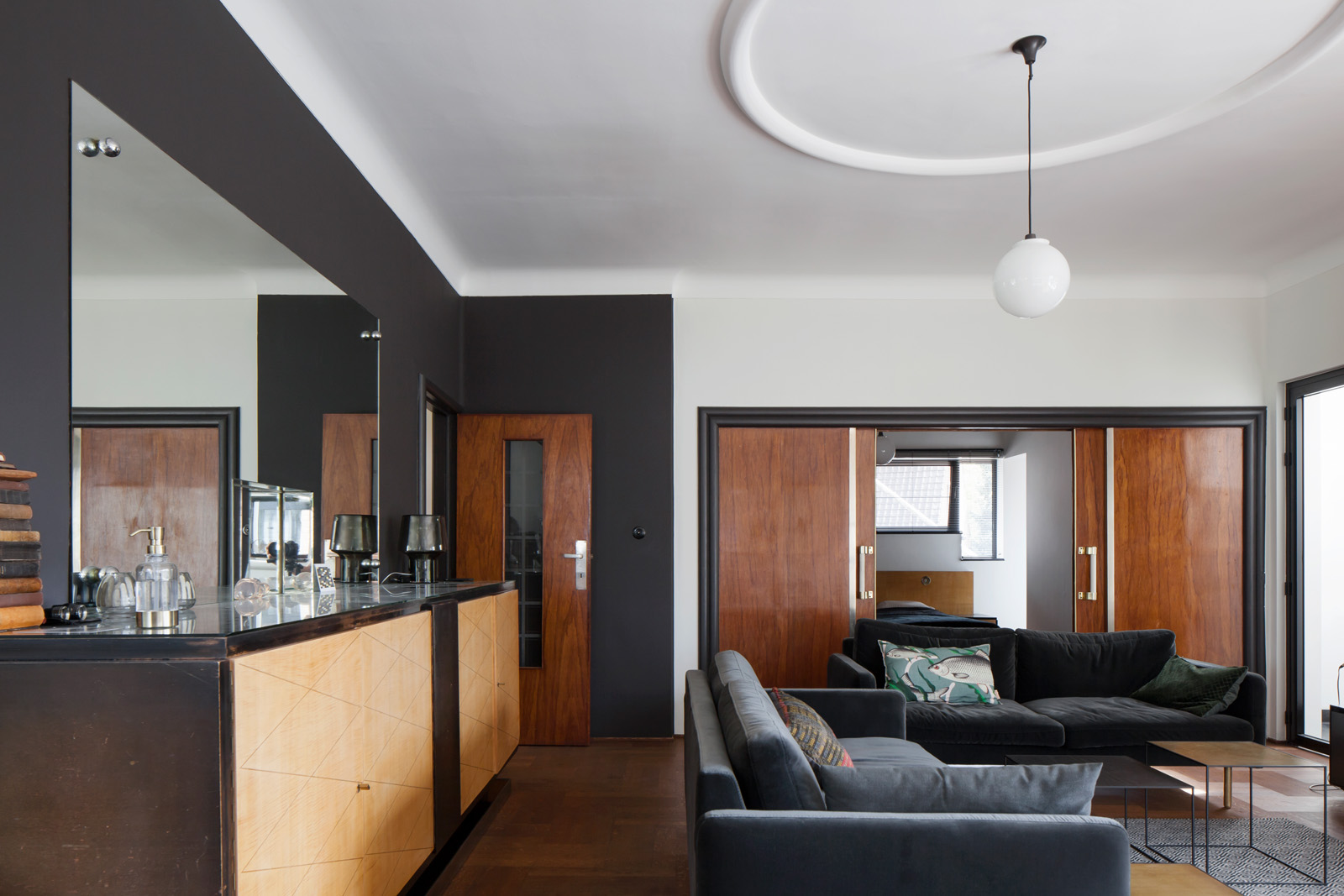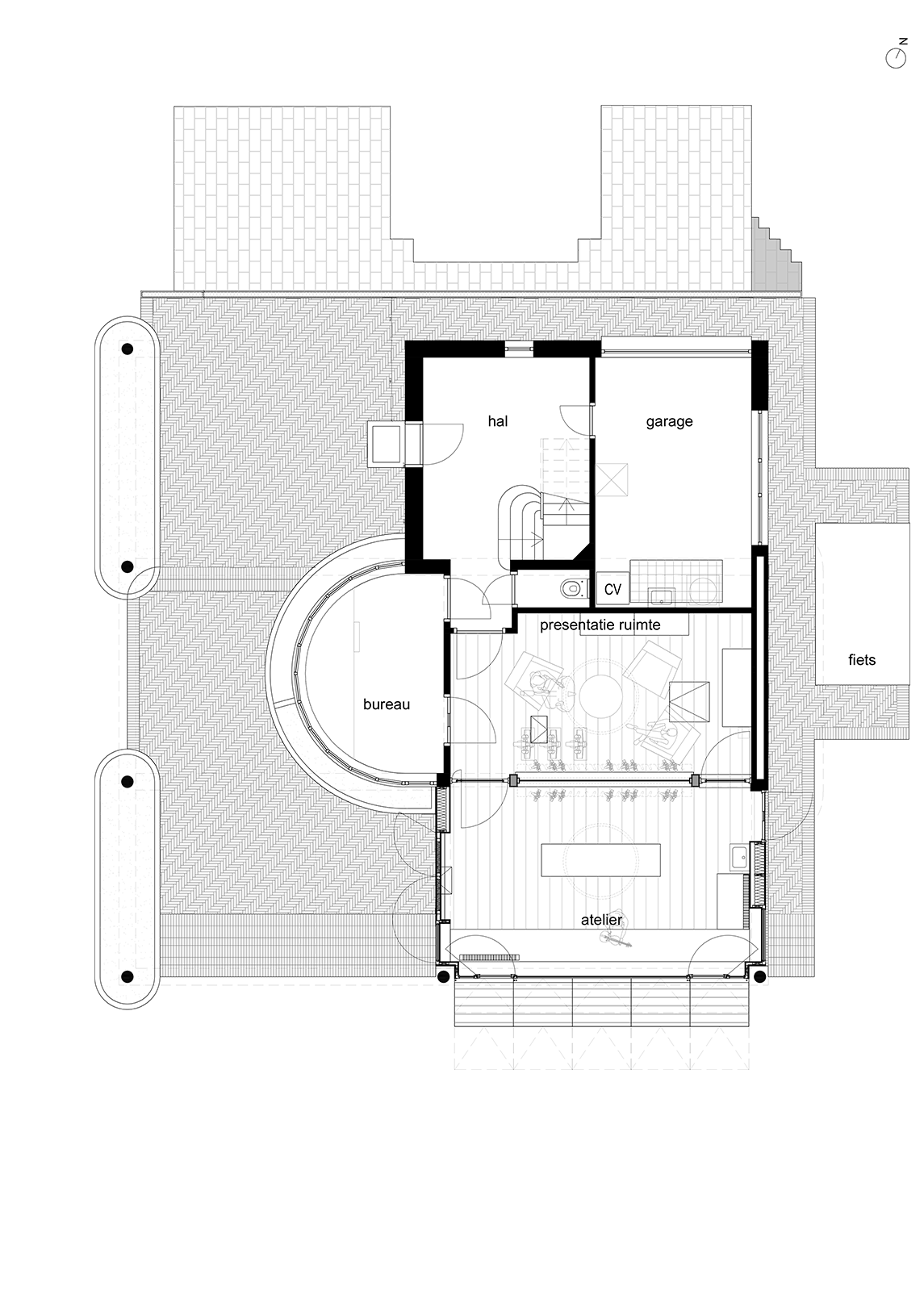 Contractor ︎︎︎ JDC Rénovations en ABCellulose