BUILDING PEDAGOGY
exhibition
26.09.2023
Discover our proposal for the new architecture school of the ULiège faculty during the Building Pedagogy exhibition, taking place 26.09 - 26.10 2023.
More info on the project
here
CITADEL DIEST
study complete
23.01.2023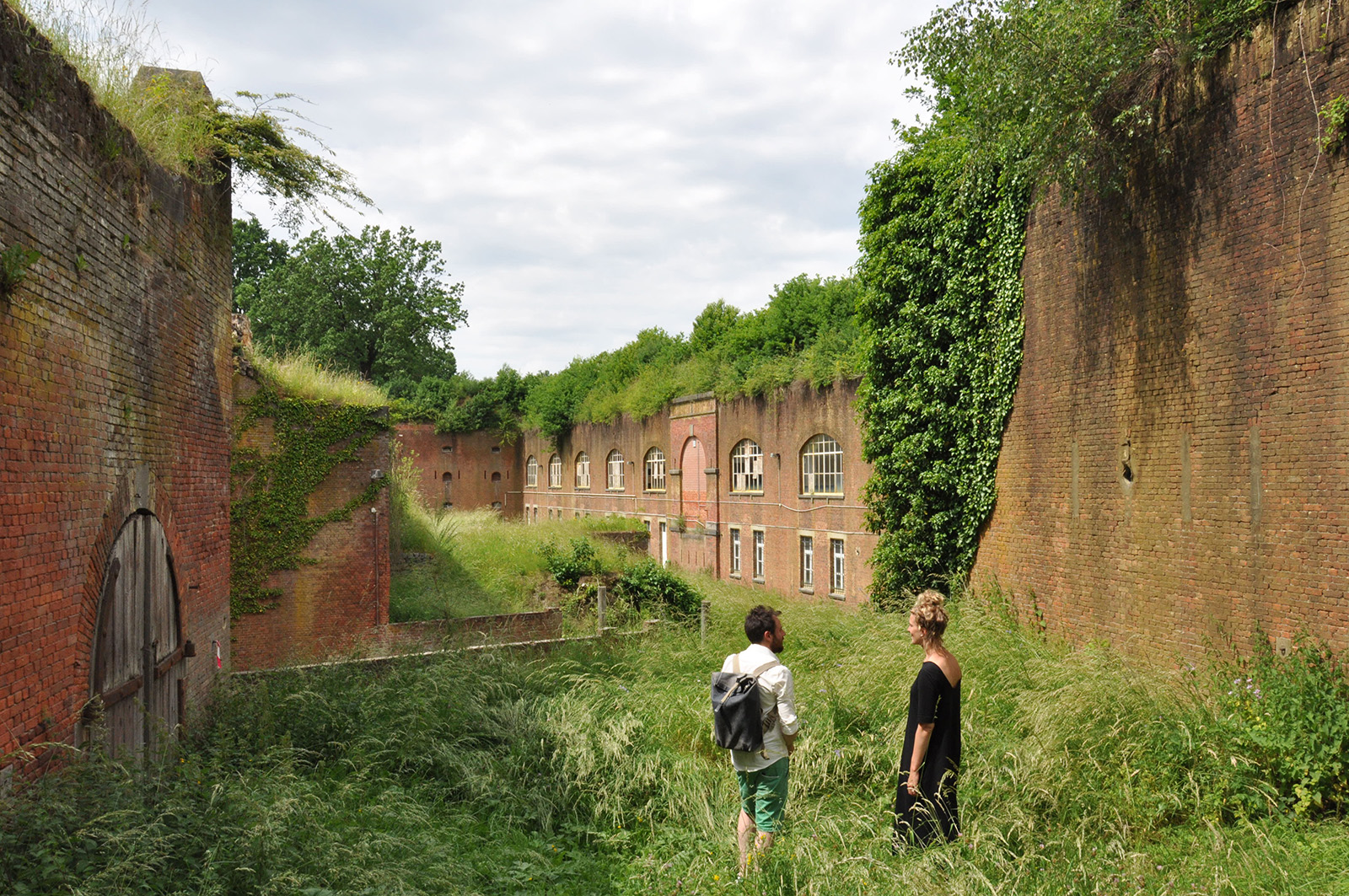 We're proud to have completed the historical study, the building physics analyse and the feasability study for the citadel of Diest, after almost 2 years of fascinating researchs and explorations.
Now the citadel can begin its transition: 2 open calls have been launched, to find both a manager for the temporary occupation program, and an architect for the first phase of the reconversion.
More info on the project
here
ALTSTADT PARTY
event
08.07.2022
Come have a drink with us this Friday 08.07 at Kunstlaan, to celebrate the summer and our new office!
WE MOVED
event
01.07.2022
In July 2022 we officially moved in to our own office in Madou. Not only this new place is a better size for our developing practice, but it also gives us the opportunity to reflect on our ways of working and to shape it accordingly. We're looking forward to making this place evolve with us.
SAINT-FRANCOIS-XAVIER
competition - 1st prize
27.12.2021
Our proposal for the reconversion of the Saint-François-Xavier church, co-designed with URA Yves Malysse Kiki Verbeeck, has been selected. "L'Eglise Performante" will host a circus school, two dutch and french libraries, a café and a community workshop.
Learn more about our project
here
.
ACROSS 2021
exhibition
22.06.2021
We have been invited to participate in the Across 2021 exhibition, taking place at Mont des Arts, Brussels. Come discover our work from the 02.08 until the 08.08.
EUROPA NOSTRA
award
25.05.2021
Our project Gare Maritime has won the Europa Nostra - European Heritage Award.
Discover more of the project
here
.
ACROSS 2021
lecture
23.03.2021
As a part of the ACROSS 2021 conference cycle, Jan and Steven will give a lecture overlooking some of our more recent projects. "Common Ground" will air on the 23.03.2021 at 7pm.
You can rewatch the lecture
here
.